The Opportunities, Possibilities and Challenges of Film Business in Nigeria.
2nd – 5th November, 2017
The Loews Hotel Santa Monica, Los Angeles
The Nigerian International Film Summit - NIFS
is designed to enable business driven conversations on the bourgeoning film industry in Nigeria. It is for all those involved already or interested in the business of film in Nigeria. The core focus will be on theatrical distribution of Hollywood films from major studios locally in Nigeria, international distribution for Nollywood films and how to create the needed appeal for international distribution of Nollywood, the current and existing structures for distribution and the investment potentials and opportunities for more screens , analysis of current success of Hollywood films in Nigeria viz-a-viz performance of Nollywood films at the box office. Understanding fast close-up of the gap between Hollywood and Nollywood at the box office. This summit is independently organized to focus on Nigeria with AFM's support and endorsement
Who is Attending?
This Nigerian film industry focused event will take place during the American Film Market with its venue within the AFM campus of the Five Star Loews Hotel Santa Monica.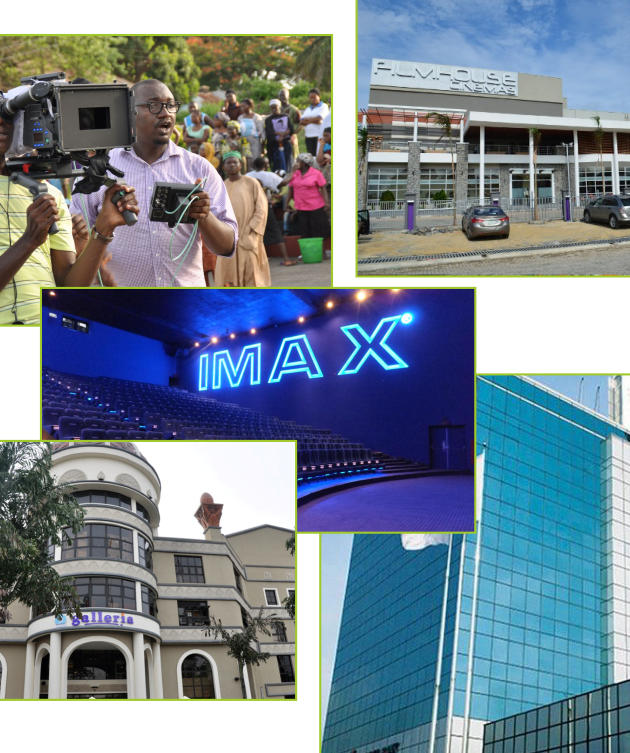 Target participation from Nigeria
1

Nigerian Producers

Nigerian producers looking at expanding their understanding of the business of film, seeking opportunities for international collaborations, partnerships and co-productions.
2

Government Agencies

Official representation of Nigerian Government agencies providing oversight functions for the Film Industry.
3

Financial Institutions

Financial institutions in Nigeria providing film finance for Nigerian films and interested in providing financial services for foreign investment in Nigerian the film sector.
4

Film Executives

Film acquisition and development executives, agents, attorneys, directors, distributors, financiers, film commissioners, producers, writers.
5

International Investors

Existing and potential International Investors/film financiers interested in investing into the distribution structures in Nigeria.
International Target Participation
NIFS is also targeting the participation of international distribution companies and investors who want to have a local presence or visibility within the Nigerian film industry. Such companies see Nigeria as a territory with huge potentials for revenue, sales and services and therefore would want to utilize the opportunity and platform for business meetings, partnership and deal brokering provided by NIFS in gaining an in-road into the local film industry in Nigeria. This international target category includes film industry/studio executives and stakeholders involved in film business such as:
1

Post Production Studios

2

International Distribution Companies

3

Production & Co-production Financing

4

Film Distribution Structure Investors

5

International film aggregators seeking to aggregate successful Nollywood box office films

6

Companies providing various film related services

7

VOD service providers, device manufacturers, app stores seeking to understand how to aggregate and monetize Nollywood films and connect with top Nigerian independent producers.

8

Major studios, international distributors and independents seeking to go into local production or co-production with Nigeria.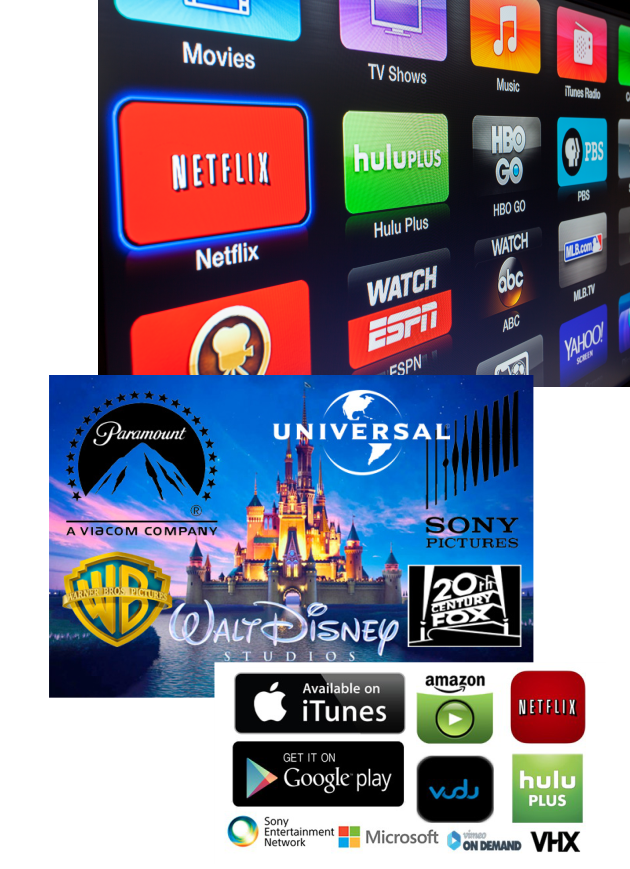 Highlights
Engaging panel discussions focusing on the following:
International Best Practices
International Best practices in distribution to guarantee return on investments from a Hollywood perspective.
Evaluation of Current Film Financing Models
Evaluation of current film financing models in Nigeria, from the evolution, opportunities and challenges of current models for Nigerian films and co-productions.
Understanding Film Distribution
Session on understanding film distribution and working the American Film Market for Nigerian Film Producers.
The Implications of Piracy
Discussions on The Implications of Piracy in a Digital Era for producers and film investors.
Impact of Successful Marketing Campaigns
The Impact of successful marketing campaigns for Nigerian films in creating international appeal for Nigerian films.
Creating Opportunities for Investing
Creating opportunities for investing into Nigeria Film Industry and the success stories so far.
Screening and Promotions
Screening and promotions for Nigerian films made for local and international distribution.
Pitches for International Co-production
Pitches for International Co-production of Nigerian film concepts and ideas.
Sales pitches for distribution of Nigerian films.
The PROGRAM
The 4 days of engaging panel discussion focusing on the film business in Nigeria will have delivery of information and answers to questions from leading industry practitioners, policy makers and thought leaders. The summit program will be expanded into key sessions which will be driven by expert panels of key film stakeholders with diverse perspectives.
1st Nov.
Orientation by Jonathan Wolf Managing D of AFM
2nd Nov.
Welcome/ Registration, Badge pick up

3rd Nov.
9:30am-12:30am
AFM Finance Conference 1 (The Future of Global film Financing).
Key Note Address 1: Alhaji Lai Mohammed The Minister of Information and Culture (Nigeria).
Focus: Nigeria Commitment towards ensuring enabling environment for investment into the Nigerian Film Business Ecosystem.
Key Note Address 2: Senator Ben Murray Bruce *Chairman Senate Committee on Privatization, * Vice Chairman Senate Committee on Media and Public Affairs * Founder Silverbird Group
Focus: The Opportunities, Possibilities and Challenges of Film Business in Nigeria: The Past, the Present and the Future.

3rd Nov.
2:00pm-5:00pm
NIFS Finance Summit
Focus:
Film Financing and Investment into the Nigeria Ecosystem.
3 Key Components:
Infrastructure:

Cinema
Entertainment Complexes
Online Platform

Services, Distribution and Marketing.
Film Production and Post Production.
Question and Answers Session.
5:00pm–6:00pm
NIFS Welcome Cocktail Silver

4th Nov.
AFM Pitch Conference Pitching Essentials
9:00am–12:00am
Two(2) Minutes Pitches

4th Nov.
2:00pm–5:00pm
NIFS Distribution Summit
Focus: Box office in Nigeria: A case study by Kene Mparu M.D of Film House Cinema.
Focus: The Emerging Distribution Opportunities in African Film Market: Nigeria in View by Adedayo Thomas, Executive Director/CEO National Film and Video Censors Board
Panel Discussion
On Bridging the gap for International Distribution of Nollywood Films.
Nollywood Versus Hollywood in Nigeria
Silverbird Group's Dream Magic Hollywood Studio Tour

5th Nov.
AFM Finance Conference 2
9:00am–12:00am
Focus:
Funding Films today and/ producing studio films with Independent Budget.
Film Finance Matrix from script to screen

5th Nov.
2:00pm–5:00pm
NIFS Production Summit
New Dimensions For Film Production
Importance of Casting in Film Production
International production/co-production as the next frontiers for Nigeria Producers.
Budget and Time lines in Nigeria Production: Benefits of the quick turn-around.
Nigeria as a viable production Location
NIFS Ascend Talent Spotlight Panel Session
Close of NIFSummit / AFM Carousal Cocktail

6th Nov.
AFM Production Conference
Producing for the Pre-sales Market Place.
What they want: inside the major studios and online platforms

7th Nov.
AFM Distribution Conference
Working with sales Agents.
The future of VOD.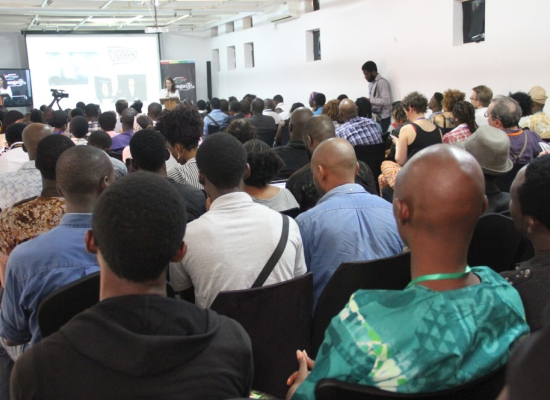 Nigerian Independent Producers Co-Production Finance Forum
Nigerian Independent Producers Co-Production Finance Forum will be a showcase session for Nigerian producers organised in partnership with financial institutions or funding partners interested in local Nigerian film creation and production.
This event will have investment fund managers, funding agencies, investors seeking pitches on new projects to commission and international distribution companies in attendance. Independent producers seeking funding and financing for their various film projects are expected to submit their proposals which be published in the Nigerian Film Showcase brochure and distributed during the American Film Market.
They will also be provided with the opportunity to briefly talk about their projects. Only projects which the selection criteria will be presented at the Nigerian Independent Producers Co-Production Finance Forum.
These projects will be promoted to attract financiers and investors. There would be pre-arranged meetings with major leads at the Nigerian International Film Summit.
* Nigerian Independent Producers Co-Production Finance Forum is only for Nigerian Independent producers who have produced and released their films in box office within the last 5 years.
* Only attendees registered for the American Film Market can participate.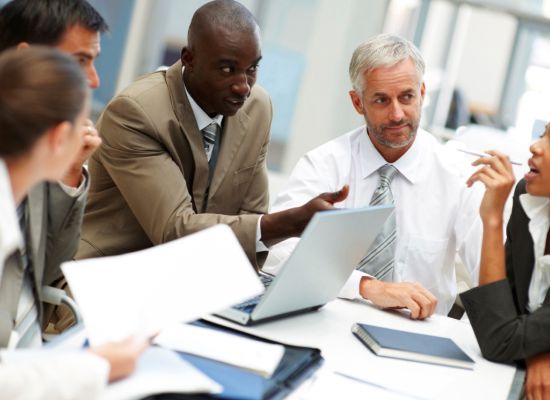 Organized Meeting Assistance Service (OMAS)
The Organized Meeting Assistance Service OMAS is for international companies who are either not so familiar with the Nigerian film industry and Nigerian attendees who seek to have business meetings and connect with film industry execs, stakeholders and target companies during the AFM. This target category will be assisted in planning, organizing and scheduling of meetings. Only a certain number of companies can benefit from this service in order to ensure maximum value for such companies. This service will be provided on a first-come-first-serve basis and will no longer be available once the maximum number of companies requesting this service has been reached.
This service is targeted at companies with vested interest in the business of film in Nigeria.
This includes:
Film industry executives such as Rights holders, distribution companies, Nigerian independent producers and international production companies seeking co-production opportunities with Nigeria at the American Film Market
Financing / Equity Funding Partnerships: For Financial institutions, grant organizations and private investors interested in funding productions or other international film business aspects for Nigeria.
Request for OMAS
Images Gallery
NIFS Press Conference Pictures
Sponsorship
Get noticed at NIFS with guaranteed enhanced visibility at the event. Meet your industry goals and targets much easily as a sponsor through the various branding and visibility opportunities provided by NIFS. Let your company stand out with a very rare opportunity to broaden its competitive edge and become easily identified by the international film industry.
Sponsorship Enquiry
Official Partners
Supported By