Chinenye Nworah is a filmmaker , film distributor and a pioneer in the Subscription Video on Demand industry in Nigeria.
She is the founder & CEO , Giant Creative Media, a Television and film production company in Lagos , Nigeria.
Chinenye Nworah is passionate about creating premium African Contents and telling African stories at its finest with a global appeal.
Chinenye Nworah is a New York Film trained film maker. Amongst her long and illustrious career includes serving as the content acquisition manager in Ysg hubs Ltd, working as the head of Content Development and Distribution for Ibaka Entertainment, a VOD platform in Nigeria.
Chinenye Nworah 's career in filmmaking began in 2014 when she produced So in Love which premiered in Cinemas starring Lilian Esoro, Belinda Effah, Bryan Okwara , Adunni Ade , Mary Lazarus, Uzo Arukwe, Nino B .
She further produced Jacob's Mansion, Uncomplicated TV series , Kala & Jamal TV series , Hot Girl next door, Kemi ,Stereo Hearts , Hot Donor , Adaife , Benson's Ville, Camouflage, Betty's love triangle and many more .
In 2016 , Chinenye was nominated and won the Best Movie producer ( English ) , City people's Award .
In 2019 , Chinenye Nworah directed her first feature film Eve's Fury which is currently in post production.
Chinenye Nworah started a film academy " Highflyers film academy " with a mandate to create highly skilled players in Nollywood who can complete locally and internationally.
Highflyers Film Academy through partnership with Lagos Employment Trust Fund has empowered women in Filmmaking.
Some other Movies by
Chinenye Nworah
---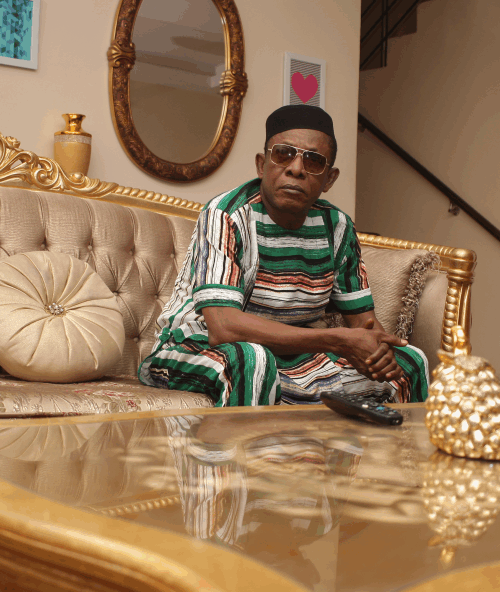 Title: Tough Love
Genre: Drama
Episodes: 26
Duration: 26"
Synopsis:
Debola, who was raised by a single mother, Sade, a middle-aged woman, soon finds out that her mother has been hiding a secret from her – the identity of her father. Sade had devoted her 20s and 30s waiting on the love of her life and the father of her daughter to return from America and seal their love with a vow. Their relationship, which hung on castles in the sky, faces its greatest challenge when Sade discovers that Lolu, the love of her life, had gotten married and was now living in America with his wife and kids.
When Lolu suddenly shows up in her life, she refuses to let him have access to his daughter. However, he finds a way to get through to Debola, who is willing to kindle the relationship between her and her father, much to her mother's dismay and chagrin.