Chinneylove Eze born as the Last child August 11th 1988 to a catholic parent from Aguata local government Anambra state is a Nigerian Filmmaker, Studied Economics and statistics at University of Benin. Started filmmaking in 2012, and since then has over 20 movies to her name, Amongst which are HIRE A MAN, HIRE A WOMAN AND JUNE Which where all successful box office movies at the time of its release.
Chinneylove Eze Popularly Known As The "Youngest Most successful filmmaker" In Nigeria is a young seasoned Filmaker who made her debut as A fillmmaker in 2013 with The Award winning pan African Movie "The cartel" The Cartel stars Actors From different African countries such as South Africa, Ghana, Tanzania and Nigeria. She went Ahead to Making Made for Television Movies, And since then have gone over to Making Over Twenty Of Them. In 2017 she Made her debut to the cinema as an Executive producer With HIRE A MAN, The movie was a huge success in the box office, with different Nominations and some wins, It was also the 7th Highest grossing Nollywood title of 2017, This Movie put her on the Top spot of Filmmakers. In 2018 she also Had another run at the Cinema with JUNE a Romantic comedy, And in 2019 has gone on to Make another Hit movie HIRE A WOMAN which as at a long time into 2019 it remained the Highest Grossing Nollywood Title in the boxoffice. All this And more she Made all Under 30 Hence she earned the title of the Youngest Most successful filmmaker. A graduate of Economics and statistics Education From the prestigious University of Benin, Chinneylove Eze in the nearest future hopes to own a massive film studio well equipped for all kinds of production. Born August 11th 1988, Chinneylove Eze hails from Aguata Local goverment In Anambra state. She's the Last of four girls, Very Daring, Very Driven and Very Passionate about the Art.

Some other Movies by
Chinneylove Eze
---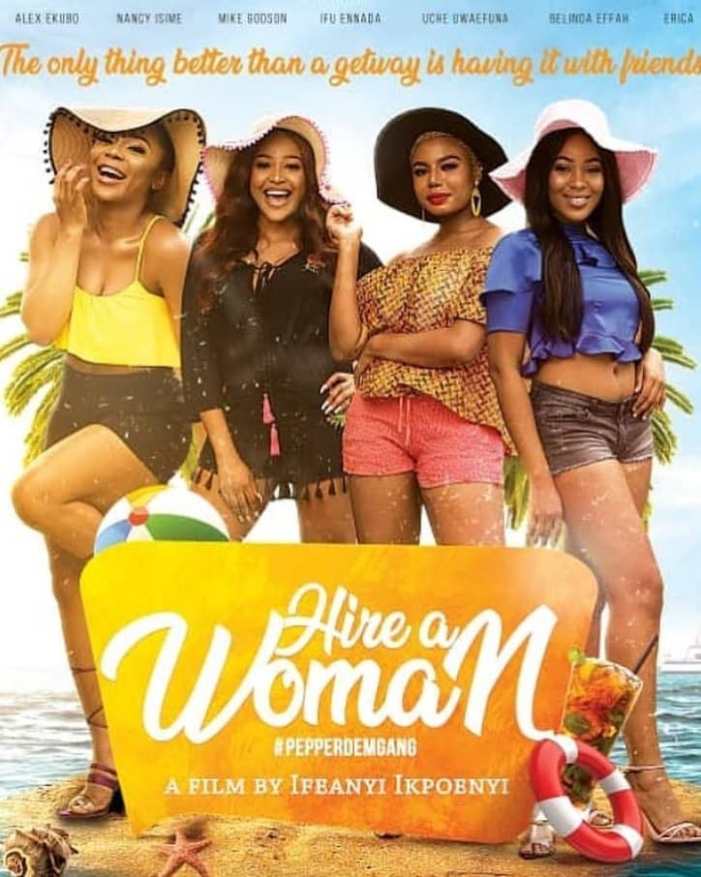 Title: Hire a Woman
Genre: Romantic Comedy

Synopsis:
Jide 31 is coerced By his Two bestfriends at work Teni and Zainab into Hiring a girl for a getaway organised by his old school friends because his Ex girlfriend Toyosi whom he really never got over will be coming.
---